perfectly roasted, and blended for peak roasted flavors.
Handpick the smallest leaves for aneven roast.
Whole leaf brew gives antioxidant, and energy boost with barely any caffeine.
Organic, clean and 3rd party tested.
"This is the best Hojicha I've tried, perfectly balanced and easy to drink without anything added."
Unlike Any Other
What is Hoji?
It's like Matcha, but roasted to a smooth, rich flavor. Could it replace your coffee? Maybe. But one thing's for sure — it's packed with antioxidants, gives you a natural energy lift, with even less caffeine and comes straight from the finest leaves in Shizuoka, Japan.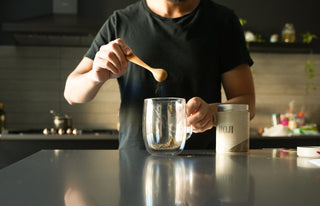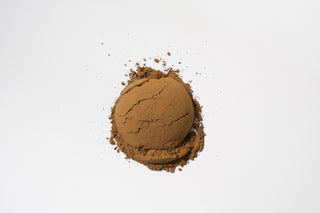 Lower in Caffeine & Antioxidant Rich
Our organic Hojicha is perfect & won't keep you up at night. Loaded with health-boosting antioxidants, called catechins, it's known to boost your health & well-being.
During the roasting process, unique compounds are created known as pyrazines, infusing the tea with a distinctive flavour & an extra dose of antioxidants. Like a warm, health-boosting embrace in a cup.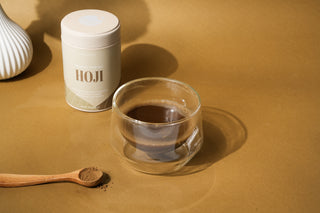 Just Add Water and Whisk
Making Hojicha is easy. Add hot water (not boiling) to your strength level, and whisk! Add milk or alternative for an easy barista style latte.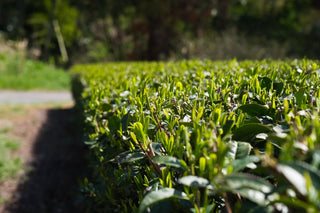 How does our Hojicha differ from others?
It's the roasting that makes us different. We first handpick the smaller leaves from the our yearly prime harvest, ensuring our roasting is as consistent as clockwork. This precision yields a deeply rich brown hue, and not a light pale color. Unlike others, we only use premium, early crop leaves. We then blend and roast the tea leaves to exact specifications perfection, expertly matching color and adjusting roasting conditions to account for varying factors like temperature and humidity throughout the year. 
Frequently Asked Questions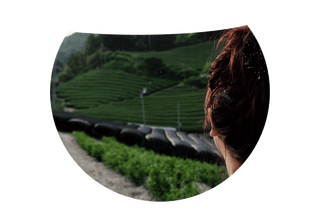 Why Choose Midori Spring?
We're not just another tea company. Our quest for something unique takes us to the heart of Japan, where we connect with farmers and test countless blends. Why? To bring you teas that stand out in flavor and taste. It's personal for us, and we hope you'll taste the difference.

Responsibly sourced from Local Japanese Producers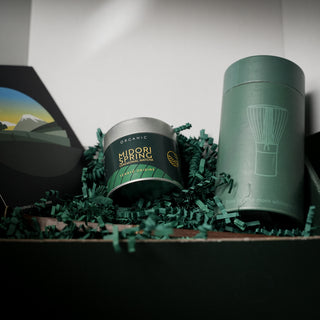 The Ceremonial Kit
Bundle up some joy with our best Matcha and classic accessories.