Prestige Matcha
A flavor that's in its own league—unforgettably distinct.
Energy and Antioxidants
Packed with EGCG and L-theanine for natural energy without the crash, immune support, and detox.
Award Winning Farming
Grown with mindful expertise and a light touch on pesticides.
Rare Small Batch
Milled from exclusive, small-scale farm. Be one of the fortunate few to taste this rarity.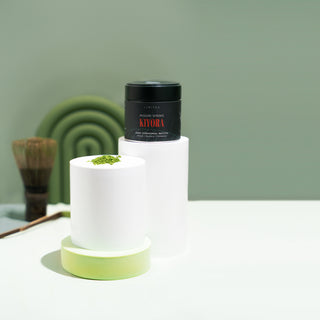 Something Different
What is Kiyora Matcha?
Did you know that the exceptional Uji Hikari cultivar is so rare it only grows in Uji—and even then, in limited quantities? If you fancy yourself a Matcha aficionado, you're in for a real treat.

Our UjiHikari Matcha delivers a rich blend of notes that will resonate with even the most seasoned tea enthusiasts. This Matcha combines robust flavors with subtle melon undertones. When brewed thickly with just a touch of water, it yields a big frothy umami that's sure to impress, culminating in a Koicha that's truly unparalleled.
"That strong umami will make you feel differently about Matcha"
The Grower and Region:
Produced by the infamous: Hiroshi Kobayashi; he's one of only 13 in Japan to hold the prestigious 10th Dan rank in tea leaf appraisal. 🍵 Originating from 1827, Shogyokuen has been a beacon for premium matcha leaves, cherished by Japan's aristocracy and samurai elite. Located in Kyoto's heart, this family legacy is now under Hiroshi's leadership. His expertise in blending has earned multiple awards, further cementing Shogyokuen's standing in producing top-tier matcha.

---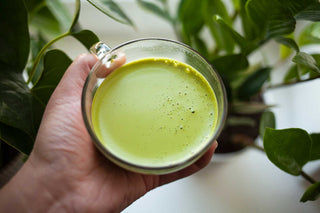 Lower caffeine, high energy, less stress...
Our Organic Matcha helps you find calm, detox, and balance. Read more about all the ways Matcha nourishes your mind, body, and soul.
Get the right temperature
Our guide to making a great cup
Making matcha is easy with a few simple steps.
Frequently Asked Questions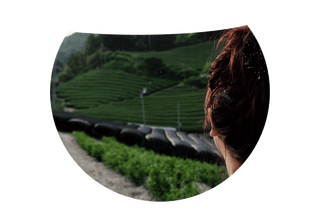 Why Choose Midori Spring?
We're not just another tea company. Our quest for something unique takes us to the heart of Japan, where we connect with farmers and test countless blends. Why? To bring you teas that stand out in flavor and taste. It's personal for us, and we hope you'll taste the difference.

Responsibly sourced from Local Japanese Producers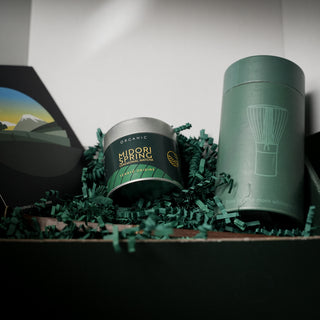 The Ceremonial Kit
Bundle up some joy with our best Matcha and classic accessories.