Write a few sentences to tell people about your store (the kind of products you sell, your mission, etc). You can also add images and videos to help tell your story and generate more interest in your shop.
To edit the content on this page, go to the Pages section of your Shopify admin.
Cultivating Community
 We believe in supporting the hands that nurture the soil and cultivate our tea with love and expertise. Small farms, big dreams – that's where our tea begins.
Clean Tea Commitment
Cleanliness is the heart of our tea philosophy. Our teas are Organic Certified & undergo rigorous third-party testing to ensure they are free from toxins. 
Sustainable Practices & Farming
We're all about leaving the planet in great shape for future generations. From seed to cup, we follow a path that's green, responsible, and deeply respectful of Mother Nature.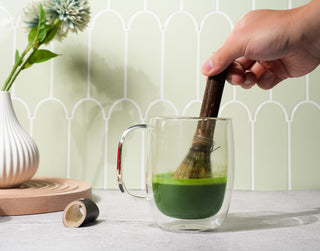 Celebrating Tea Mastery
We don't just source tea; we form bonds with tea masters. These partnerships allow us to offer unique, artisanal teas that aren't mass-produced but carefully crafted. It's a celebration of skill, tradition, and the art of tea-making.